Price of gold is slightly higher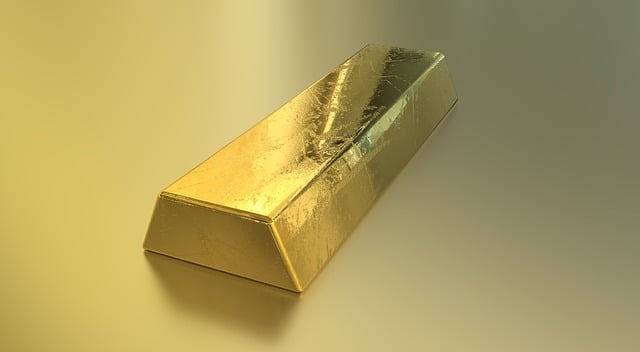 On 13 December 2022 gold traders saw an increase in the price of investment gold on the commodity markets, mainly thanks to the weaker US dollar (USD), or the momentary drop in the exchange value of this major global commodity currency. However, investors are cautious and are waiting for data on inflation in the United States (US) and especially for the decision of the central bank – the US Federal Reserve System (Fed) – on interest rates.
On Tuesday morning of 13 December at 7:24 am CET, investment gold traded on the Commodities Exchange Centre (COMEX) commodity market at US$ 1,796.20 per troy ounce, with the previous daily strengthening of +0.22%. According to the US Dollar Currency Index (DXY), which compares the value of the USD with the other six major world currencies in mutual percentage representation against the US dollar (EUR 57.6%, JPY 13.6%, GBP 11.9%, CAD 9.1%, SEK 4.2% and CHF 3.6%) we saw the USD at a price level of 104.88 with a daily decrease of -0.24%.
Due to the weaker US dollar, the inverse rule applied when the interest of investors, especially from outside the dollar zone, increased and the price of gold rose. Also the level of inflation in European countries, including the countries of the eurozone, is still high. In addition, the single European currency, the euro (EUR), has already broken parity against the dollar and strengthened against it. On 13 December, at 7:26 am CET, the global currency pair EUR/USD traded on the international foreign exchange – Forex market at US$ 1.055 per EUR with the daily strengthening of the EUR by +0.14% against the USD.
According to technical analysis data, since the beginning of this year the value of investment gold has shown a decline and created a loss of 2.52% for investors holding this investment instrument as a passive asset. However, in the overall annual comparison, the data of this technical analysis show a small price drop, only -0.16% over the last 52 weeks. Investors and gold traders are now focused on inflation data in the USA for November, which will be reported as part of the CPI index during the afternoon of 13 December. Along with that, the attention of financial market participants and especially gold traders is focused on the Fed's decision on interest rates on Wednesday. It is generally expected that the Fed will increase interest rates by 50 basis points (bps) at its last meeting of the year, which will take place on 13-14 December 2022.