US dollar falls and euro reaches parity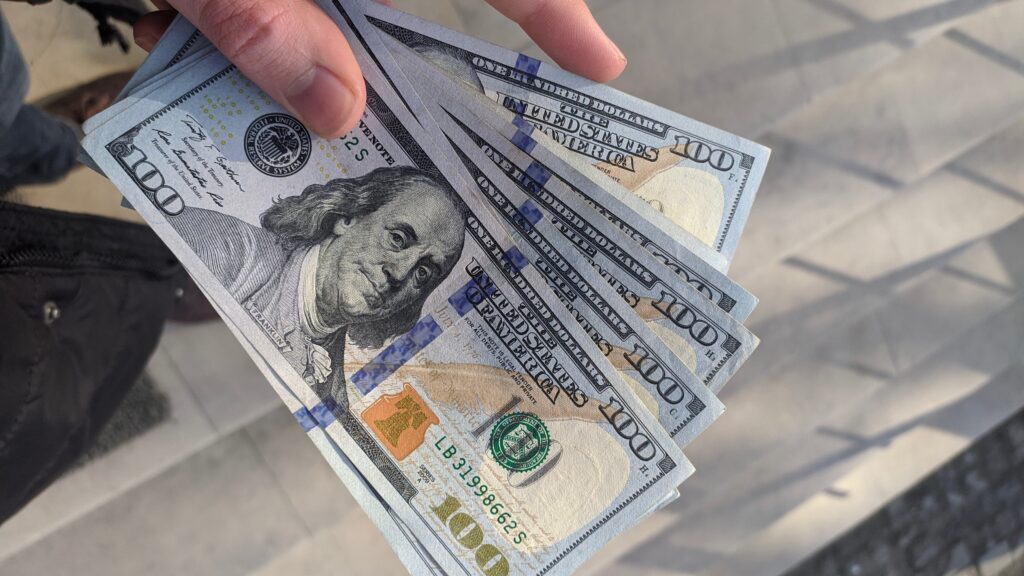 On 27 October 2022 the global currency pair of the euro (EUR) and the US dollar (USD) reached parity. The exchange value of the USD started to decline in the European afternoon of 26 October and thanks to this the exchange value of the EUR strengthened and thus reached a balanced parity value of the exchange rate of both currencies. During the European morning of 27 October the euro was slightly above USD parity.
On 27 October 2022 at 7:14 am CET, this currency pair traded at US$ 1.008 per EUR however according to the analysts, during the day a moderate decrease in the exchange value of the EUR against the USD is expected, but for the time being maintaining the parity value of the EUR against the USD. At the time mentioned, according to the US Dollar Currency Index (DXY) we saw the USD at a price level of 109.57 with a daily decrease of -0.12%. According to this index, the exchange rate strength of the USD lost more than 4 points during October this year.
The American dollar retreated on Thursday 27 October, as market expectations grew and investor sentiment focused on the situation where the Federal Reserve System's (Fed) key committee, the Federal Open Market Committee (FOMC), could moderate its aggressive stance on raising interest rates at its November meeting. This FOMC meeting will take place next week, traditionally as a two-day meeting starting on Tuesday, 1 November until Wednesday 2 November. According to the original assumptions, the market was waiting for a further increase in interest rates by 75 basis points, but economic reporters informed about a potentially possible milder increase, which pushed the euro further above parity against the USD. Thus, the USD fell not only against the EUR, but also against the British pound (GBP), when it traded at US$ 1.163 USD per GBP with so far balanced daily rate movement.
Analysts and financial strategists state that it is not a permanent drop in the exchange value of the USD, but only a momentary consolidation of the movements of the exchange rate of the USD against other major world currencies. At the same time, many financial experts still anticipate the advised trend of a further increase of 75 basis points, although it is thought that the central bank will decide on a smaller increase in interest rates at its FOMC meeting. "Fundamentally, there are factors that are still favouring the U.S. dollar: rate differentials, the fact that the Fed still has more work to do," said Rodrigo Catril, senior currency strategist at National Australia Bank. "But certainly near term, given how much was priced (in), we've seen a bit of retracement in the dollar … Our sense is that it's a bit of a consolidation of the recent moves rather than extension of further dollar declines," Mr. Catril added.