Weaker US dollar affects the price of gold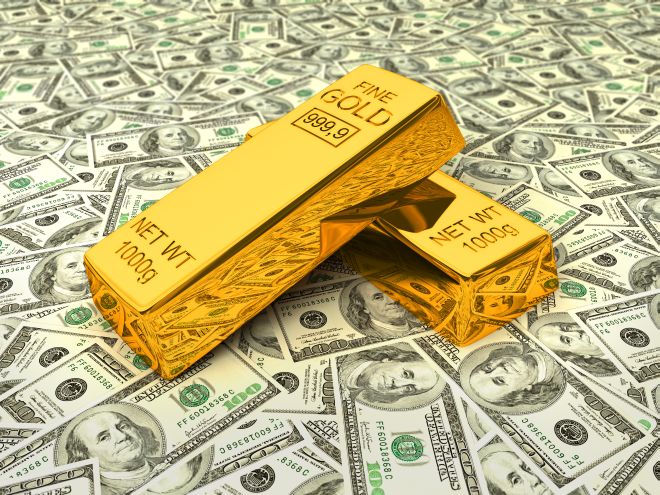 During the European night from Monday to Tuesday, gold prices rose on the commodity market after the exchange value of the US dollar (USD) fell again on the international foreign exchange – Forex market. Another reason for the current rise in the price of gold, according to analysts, is investor sentiment, which is based on the position of the American central bank – the Federal Reserve System (Fed) – on interest rates. It is expected that interest rates in mid-December will only raise moderately.
On 29 November 2022 at 6:29 am CET, gold traded on the Commodities Exchange Centre (COMEX) commodity market at USD$ 1,753.20 per troy ounce with a daily growth of + 0 .74%. According to the US Dollar Currency Index (DXY), which compares the value of the USD with the other six major world currencies, we saw the USD at a price level of 106.22 with the previous daily decrease of -0.43%. At the time mentioned, the euro (EUR) traded against the USD at a mutual exchange rate of US$ 1.039 per EUR with the current daily strengthening of the EUR by +0.48% against the USD.
In the previous week, due to the re-strengthening exchange value of the USD, the value of precious metals, including gold, fell. According to analysts, this drop in the price of gold last week represented roughly 1% of its original price. According to the technical analysis data, the price of gold has lost -4.87% at the end of last year. In the overall annual comparison, the total loss is lower so far, when gold recorded an annual decrease of -2.33 % in the last 52 weeks. Currently, the trading trend has reversed and at the beginning of the second trading day in the 48th week, gold has returned to a bull market trend. "Gold is seeing a corrective rise after the preceding session. Also, the dollar is slightly lower," said DailyFX currency strategist Ilya Spivak.
The weaker dollar makes gold cheaper for overseas buyers or for investors outside the dollar zone. Gold is also sensitive to rising interest rates as they increase the opportunity cost of holding this unprofitable asset. Investors now focus on the Fed chairman, Mr. Jerome Powell, who is scheduled to speak at the Brookings Institution event on Wednesday, 30 November. "If Powell's speech strikes a tone that the market reads as not pushing the hawkish ball forward, then gold will have a bounce," Spivak said. The ADP National Employment report and data on non-farm payrolls from the US Department of Labor are also due this week. These data could then provide further clues on the monetary policy plan of the Federal Open Market Committee (FOMC) which determines the level of interest rates.